Post name
Website audit is like a health check for the human body. How often do you visit your doctor? Professionals say it should happen at least once a year. The same goes for your website – you should be sure that all functional systems are perfectly fine.
Checking a web page means considering every small aspect of its work and all places that may hurt: low conversion rates, slow work of the website, high bounce rates, etc.
Let's discuss things you shouldn't forget during the website analysis.
How You Can Benefit from the Regular Website Audit
Do you still not believe that website checks can help your business? We suggest you imagine a huge world around you and all businesses having their own websites. We'll give you one interesting number – there are 1.24 billion pages exist on the web as of August 2017.
At such an intense competition, companies work on improvements and user engagement every single day.
That's what businesses get for their efforts if they conduct website audit on the regular terms:
1. Users see the website in the positive light
In a couple of words, it's called "online visibility". Search engines analyze your website all the time and show it to your potential customers. To appear in the right place and at the right time, check the site regularly.
2. New revenue sources appear on the way
Your web page may not catch the attention of all users from your target audience. Website audit will give you a hint on new places to try and help you meet new business partners. You will also get the idea about all places your traffic comes from – customers become closer to you, you know their behavior and what channels to use to communicate with them.
3. The user engagement is always optimized
You probably work with your content almost every day, but is it always updated and does it meet the market's expectations? According to statistics, 61% of web users could leave a page if they don't like the website's design or can't find required information.
All of the media on your page should be useful for a visitor and clear for understanding – and website content audit deals with it perfectly.
61% of web users could leave a page if they don't like its design or can't find required information. Click To Tweet
This Is the Right Time for the Website Audit
Besides regular checks, your website definitely needs an audit in some critical cases.
Wait no more if you notice some of these problems in your website's work:
1. The traffic is lost, and you don't know where it happened
Your web source seems so perfect, but still, it doesn't get the needed amount of traffic. SEO audit will show you what keywords are not that great to use, what images need tags, what content is duplicated – and this is far from all.
In addition, you should always look after the responsiveness of your web source. Did you know that great mobile experience matters for 71% of your potential customers?
If you want to decrease bounce rates and attract the audience of smartphone users, website audit is the first step.
2. Your website's navigation becomes a problem
It may happen to any of us because design trends are about simplicity, and one day, your visitors can lose their way on the complex page. The website evaluation includes a research on the user experience – you will be able to walk in the customer's shoes.
3. It takes too much time to load the page
Only two seconds – this is what you have to create the first impression. 53% of mobile users will wait no longer than 3 minutes, and after that, they will turn to the website of your competitor. The team of professional auditors knows how to optimize the work of your site and compress some heavy content.
53% of mobile users will wait no longer than 3 min of the page load, and go to competitor's website. Click To Tweet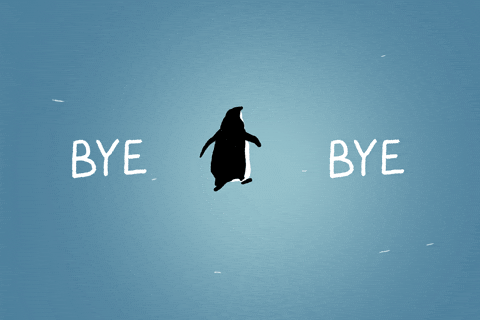 Website Check: Take Details into Account
Auditing a website, it's important to consider even the smallest details. As an owner, you may not notice some of them because you visit the page every day. But the professional team of developers, designers, and QA engineers won't give you a break.
We have prepared a complete checklist for the website audit so you could embrace how important the task is. You can find it in the end of the article and simply download it.
And now let's review the key points.
#1 The Most Important Primary Details
This point is about how your web page looks at the first glance. It is about external and internal structure, so this stage needs the presence of several experts.
#2 Flawless Navigation
Using your website, the visitor should feel himself comfortable. No extra thinking or looking for the needed button – the process should be intuitive.
#3 Accurate Links
On this stage, you will figure out how all parts of your website are connected with each other. Click by click, specialists will find and get rid of any breaches.
#4 Getting to Know Each Other: Registration and Forms
If a person decides to leave a small part of his personal data on the website, his experience should be clear and pleasant. And to provide it, there are lots of things should be done and then checked regularly.
#5 Engaging and appropriate content
Content check is a part of website design audit. This concept is so broad that the work on this stage may take much time and demands professional skills and high accuracy.
#6 Successful Blogging
If your web page has a blog, much of the users' attention is concentrated there. Blogging for businesses has its own rules to make reading a fascinating experience with easily accessible data. Some of the visitors will come back to the blog page again and again, so during the site audit, you need to be sure that any person knows what to do and likes what he sees.
Give Visitors More Positive Impressions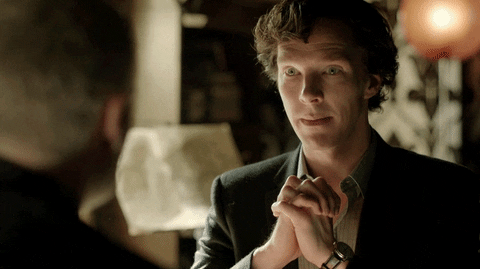 Having a website is an essential need for any marketer. But it's surely not enough when we all work in the expanding competitive environment. If you work hard on your website's improvements, you get a growing audience, revenues, and confidence in the future.
Any website analysis is impossible without a thorough check made by professionals. Security audit needs the help of the QA engineer, and a well-set user experience can't live without a skillful web designer.
Sliceart has all necessary tools and a reliable team to help you out and create a perfect journey for your audience, so don't hesitate to contact us at info@sliceart.com.ua .