Post name
Creating an online marketplace is a highly profitable business activity nowadays. People prefer shopping without leaving their houses – it means you have all chances to gather a loyal audience in a short time and get an impressive income. Such websites as TaskRabbit are the place connecting Internet users with service providers within several clicks. This time-saving approach makes TaskRabbit-like platforms a brilliant solution for the business sector.
It is a good time to get to the bottom of online marketplace businesses. We're ready to tell you how to build a successful platform keeping in mind the most important principles of its work. It's never too early to become successful.
TaskRabbit Platform: The Basis of Its Work
TaskRabbit was founded in 2008 and is considered to be a two-sided marketplace because there are basically two individuals interacting with each other:
TaskPoster is a person who needs some work to be done around the house.
TaskRabbit is the one who can manage certain tasks. Usually, they are previously checked and approved by the platform.
For a great number of people, any housework is far from a pleasant activity in their free time. Nowadays, when both men and women have full-time jobs, they're dreaming of relaxation at home. With TaskRabbit, they get some free time by paying for all kinds of house services.
Key Points to Know before Creating an Online Marketplace MVP
There are more things to keep in mind if you want to know how to build a platform like TaskRabbit. These main principles will save much of your time on the development stage and help you avoid considerable mistakes.
1. Focus on One Thing
Focusing on one market or on one audience segment is vitally important on the first stages no matter how big your dreams are. Here, we deal with the issues of a limited budget and resources – you should be quite picky with your initial goal to fit in your spending.
Also, the sector of online marketplaces is highly competitive, and it's better to find a less crowded niche within it (such as moving, cleaning or interior decorating services). If you want to be a jack-of-all-trades from the very beginning, be ready to contest with experienced players. Such a dangerous game is one of the biggest risks for your startup.
2. Make a List of Marketplace Features
You can't go further in creating an online marketplace if you don't know exactly how it should help people. Think about the main value you're offering and build the basic functionality according to this value. It's widely known that the easier experience you give to users, the more likely they will choose your product.
The initial MVP will help you understand your target audience better and make a list of those features which can be implemented later.
The easier experience you give to users, the more likely they will choose your product. Click To Tweet
3. Consider the Initial Budget
TaskRabbit started their project with $20 000 and ended up with $38 million of financial backing as of the middle of 2015. This is an optimal price for such a project, considering the specific business logic of the similar platform and its unique set of features.
Even if your budget is limited, it already can be the beginning of your success. Moreover, with low first expenses, you're sure you don't spend extra money for the unnecessary functionality. An MVP gives you an opportunity to gather the user's thoughts on your overall idea and conduct negotiations with business partners.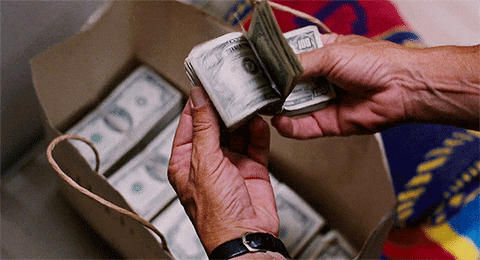 4. Avoid Using Ready-Made Templates for Your MVP
Using ready-made solutions is a slippery slope when it comes to online marketplaces. Firstly, it's impossible to find a template which suits your business needs perfectly – only your own MVP meets all of your expectations. Secondly, you won't be provided with any of the back-office's features – it leads to the lack of statistical and behavioral data about the users.
And finally, those templates you find on the market do not involve any functionality expansion. But the first MVP is only the beginning of the way, and you will definitely need more improvements when time goes by.
5. Create a Perfect User Experience
Nowadays, marketplace website development is based on the convenient user flow. It means that any person appearing on your site knows exactly what to do first, feels comfortable with every movement, and finds necessary sections with ease.
And you should also take into account that we discuss two-sided marketplaces where the buying and selling audiences should be treated differently: different search options, registration processes, and personal data navigation.
Nowadays, marketplace website development is based on the convenient user flow. Click To Tweet
6. Find the Way to Solve the Chicken-and-Egg Problem
The chicken or the egg – which of them appeared first? Businesses have to solve a similar problem: the buyer or the seller – whom to attract first? The new platform you're creating isn't famous yet, so it's not clear for your future clients why they should join it.
There are lots of ways to start creating the loyal audience for your business. One of them is to suggest your visitors a unique feature, distinguishing your platform from competitors. Such a feature should be considered on the development stage, so take it into account before the MVP is ready.
Only Two Sides but Many Opportunities
Your first thoughts on how to create a marketplace website and make it successful should have a certain direction. We recommend you begin with a simple MVP containing the most important characteristics of your product. Focus on the small and careful start: reasoned initial expenses, one target market, and unique features to offer. Confident and thorough steps will lead you straight to the expansion of your business success.
If you have a startup idea to build an online marketplace simillar to TaskRabbit, we can give you a piece of advice on what to begin your platform development with to fill your niche and stand out from competitors. Just drop us a line at info@sliceart.com.ua .
Read Also: